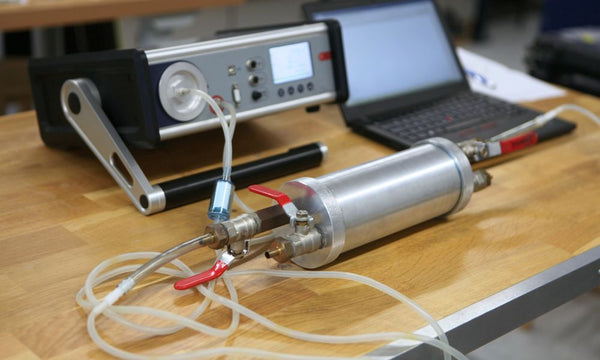 5 Things To Avoid Doing During a Radon Test
A home radon test kit is easy to set up, leave open, and send off to the lab once it's finished. However, there are a few things you should avoid doing during the radon testing process to make sure those test results are accurate. Let's discuss the five biggest don'ts of home radon testing.
Putting the Kit On the Floor
Radon mitigation experts recommend that you place the test kit at least 20 inches off the floor for the best results. Don't just leave it on your basement floor and walk away! Place the kit on a surface like a table or counter at least 20 inches off the ground and 12 inches away from the walls.
Leaving Windows and Doors Open
Radon is most dangerous when it creeps into a closed home. If you test your home during the summer and leave your windows and screen doors open for fresh air, your results could be inaccurately low. Close up your home 12 hours before testing, and leave all windows and doors shut for the duration of testing.
Testing In the Laundry Room
To determine whether your radon levels are high enough to warrant the installation of an AMG radon fan, place the test kit in the lowest lived-in level of your home. For many homeowners, this is a finished or partially finished basement. But if your laundry room is in the basement, don't use it as your testing location; laundry rooms have higher humidity levels that can affect test results.
Moving the Test Kit
When you place your radon test kit in your basement, leave it in a spot where you won't need to move it for any reason. Changing the location of the kit during the testing period can hamper its ability to assess radon levels accurately.
Using Your Fireplace
Many radon experts recommend that you test your home for radon during the fall or winter, as your home is more likely to be closed to the outside. If you do perform a radon test during the chilly months, avoid the temptation to start a fire in the fireplace during that period. Fireplace use can change the airflow and ventilation in your home, which can produce inaccurate test results.
Are you planning to test your home for radon? Congratulations on taking that step toward increased home safety! During the testing period, avoid doing these things to ensure that you receive accurate and reliable results.