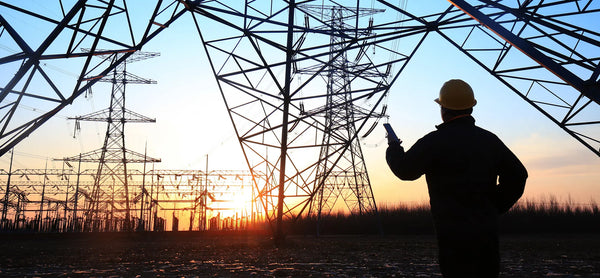 Do Radon Fans Use a lot of Energy?
Today I want to clear up a misconception and let you know if power/energy consumption should be a consideration in selecting a radon fan or a replacement radon fan.  The answer is a resounding NO.  Radon fans must be selected based on their ability to solve the radon problem in your particular home.  You select a fan based on its pressure and flow capabilities and how they match up with the requirement of your particular home.  There are low wattage radon fans on the market, in fact, we have one in our own product line. 
The fact of the matter is that low wattage fans have extremely limited applications.  They are for very small footprint homes with extremely porous materials beneath the slab.  Most homes today do not have this combination of factors.  Additionally, all radon fans are low power consumption compared to other appliances in you home.  Your hairdryer, mixer, refrigerator, dishwasher, television sets, and microwaves, to name a few, all consume much more power than a Festa AMG Radon Fan. 
One also must consider the published wattage of the fan versus what it is truly using in an actual installation.  Let's take, for example, a 60 watt fan.  That fan is consuming 60 watts only when it is running wide open (as if you were holding it in your hands).  Most radon fans are running somewhere around the center of their power curve in a typical installation, it is worth noting that a typical installation usually includes completely sealing the slab of the structure. The seal of the slab is a key factor in how much wattage the fan consumes.  In this case the radon fan is using approximately half of its published wattage, which would be around 30 watts. That is half the wattage of a standard light bulb.  If it wasn't pointed out, most people would not notice the increase on their monthly electric bill after adding a radon mitigation system. 
We must also keep in mind, most importantly, that a radon system is solving a health concern.  It is addressing a class A carcinogen that greatly increases a family's chances of getting Lung Cancer.  No amount of money is worth your family's health and, in the case of a radon fan, the cost in negligible.  I hope that this clears up any concerns related to the cost to operate a radon fan/system.  Until the next time.